XemayZ shares a guide helping foreigners to buy or rent motorbikes in the beautiful country of Vietnam.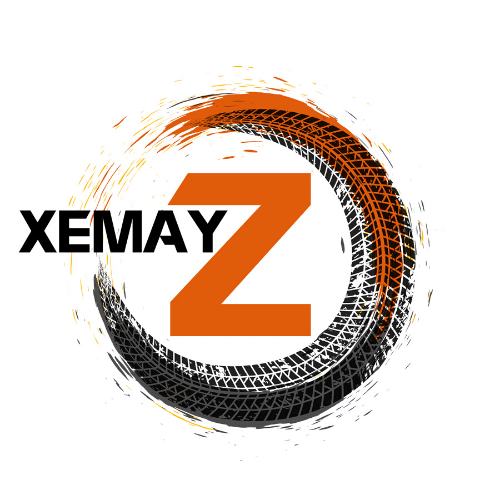 October 30, 2020 / / —
XemayZ is a Vietnamese company that has made its name in the market when it comes to buying and renting motorbikes at an affordable rate. Vietnam is one of the most beautiful Asian countries and its true beauty is only explored when someone is traveling via their own vehicle. Tourists around the globe visit Vietnam to see several rivers, four distinct seasons, golden and silver forests, and diverse topography including oceans, rainforests, and hills. As mentioned earlier, the best way to travel in Vietnam is by riding motorbikes.
This is where XemayZ comes into action as they rent motorbikes to not only foreign tourists but to domestic tourists as well. An employee from the company guide foreigners on how to buy or rent motorbikes in Vietnam as it will be difficult for newcomers. The choice of motorbike depends on the time for which tourist is visiting the beautiful country of Vietnam. If someone is visiting for a month or two, then the best option is to rent a motorbike. This is highly advantageous as one can rent a very high-quality motorbike at an affordable price. However, if someone is planning to stay in Vietnam for more than 3 months then it is highly advisable to buy a good old motorbike. In a long run, one will save a load of money and when the trip will end, they can look for a buyer and resell that bike at a good price.
He further talks about several motorbikes that will be good on Vietnamese roads. Some of the motorbikes are Honda Dream motorbikes (semi-automatic, 100cc, Price between 200 – 300 USD), Honda Wave motorcycles (semi-automatic, 100cc, Price between 200 - 300 USD), and much more. For more details of Used Underbone Motorbike (xe so cu): https://xemayz.com/xe-so.
For anyone who has passion on speed, XemayZ also provide variety of Used Manual Underbone Motorbikes (xe con tay cu): https://xemayz.com/xe-con-tay.
By the side, not everyone is able to ride a manual vehicle, especially foreingers who don't get used to ride a motorbike in Viet Nam. In that case, Used Scooters Motorbikes (xe tay ga cu) is the best option with easy-to-use principle: https://xemayz.com/xe-tay-ga.
However, one should know that every motorbike comes with advantages and disadvantages. One should set their priorities and choose the best motorbike for them. Checking brakes, swingarm, headlights, horn, etc., is very important when someone is planning to buy a motorbike in Vietnam. Out of many cities, Hanoi and Ho Chi Minh City are the best cities to rent or buy a motorbike. To know more, click on https://xemayz.com
About the Company:
XemayZ is a Vietnamese company that originally used to have a motorbike shop in Tan Phu district. They used to buy old motorbikes and then resell them to new buyers. Ho Chi Minh City is one of the developed cities of Vietnam and the flux of students and people working is high in this city. This is why people need cheap means of transportation, and what is better than a used motorbike which is highly affordable. They have a team of professionals who are working hard so that when someone thinks of buying an old vehicle or renting, they first think of XemayZ. Their main aim is to provide the best possible product to consumers through their in-depth understanding and experience of the market.
Contact Information:
Name: Pham Tan
Organization: XemayZ
Email: phamtan@xemayz.com
Address: 73B Quach Dinh Bao, Ward Phu Thanh, Tan Phu District, Ho Chi Minh City, Vietnam
Phone: 08 9666 9667
Contact Details:
Tumblr: https://xemayz.tumblr.com/
Twitter: https://twitter.com/xemayz
Getpocket: https://getpocket.com/@xemayz
Scoop it: https://www.scoop.it/topic/xemayz
Pinterest: https://www.pinterest.com/xemayz/
Contact Info:
Name: Pham Tan
Email: Send Email
Organization: XemayZ
Address: 73B Quach Dinh Bao, Ward Phu Thanh, Tan Phu District, Ho Chi Minh City, Vietnam
Phone: 08 9666 9667
Website: https://xemayz.com/
Source:
Release ID: 88983566